SPECIAL RECOGNITION TO DOBERGARD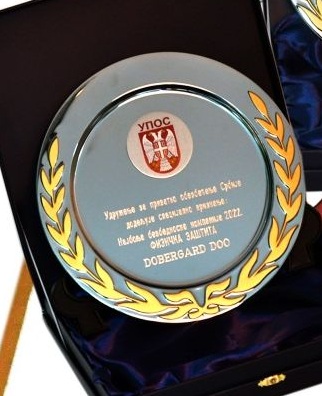 The Private Security Association of Serbia awarded a special award for the best security company in the field of physical protection to DOBERGARD
All News You can see HERE
DOBERGARD Ltd. got the Police licences and fully harmonized business with the Law on Private Security , and all current and potential customers is available with complete service in the field of security.

- Because we are continuously since 2004.
- Because all the resources we have in the property (office building, vehicles, equipment ...).
- Because we have all licenses and certificates for security affairs.
- Because we additional assure all clients against damage.
- Because since 2004 we regularly pay taxes, workers, suppliers.
- Because we are a local company and all negotiate directly with the owner.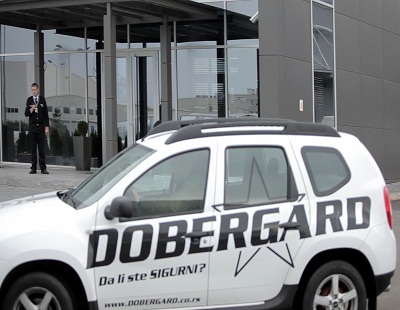 CONTROL CENTER
DOBERGARD has its own Control Center who monitors developments in protected facilities 24 hours a day, and if necessary intervene in accordance with its powers and contractual obligations.
The control center has 4 fixed and 11 mobile phone lines, radio contact with its own frequency and repeater, wireless Internet connection and a GPRS connection, so all the security monitoring with multiple certainty!
The control center has a unit for mains power supply energy, its own computer server and data backup, so it is completely autonomous and independent in work, regardless of any external disturbances.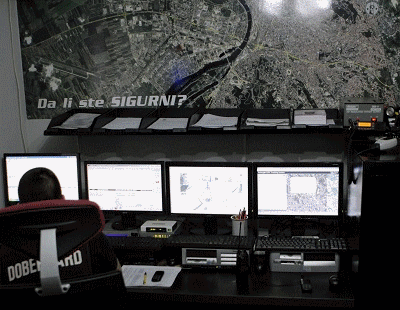 DOBERGARD control center
CONTROL CENTER - EXCELLENT QUALITY
According to the requirements of national standards for social security mere A.L2.002, DOBERGARD Control Center and has an excellent quality of service (Rating control organization has been committed by a reputable NGO, accredited by the Accreditation Board of Serbia).

SAFETY EQUIPMENT
- Uniform uniforms "soft security" (elegant uniforms for office buildings),
- Uniform uniforms "hard security '(combat uniforms for CIT and industrial buildings),
- Marked patrol-intervention vehicles of security,
- Unmarked luxury vehicle to escort and VIP close protection;
- Registered firearms;
- Internal connection to the networked mobile phones at all sites under the protection of the FT;
- Hand and the school radio station last generation with its own repeater to Belgrade;
- Base station with directional antenna in the Operations Center,
- Anti-theft alarm systems and firefighting equipment of buildings;
- Kits for professional video surveillance of all types of buildings;
- Metal detectors (fixed and hand);
- Trunks and heads to transport and store cash and valuables;
- GPS tracking devices for mobile and fixed facilities,
- Service dogs (IPO1 examination), with accessories and accommodation facilities in Belgrade.
DOBERGARD patrol vehicles


DOBERGARD oficial firearms

DOBERGARD

radio system


DOBERGARD

armored cars